UltraSlim
Lose 2 Inches From Your Waist, Hips or Thighs in 32 Minutes… Guaranteed!
Special Offer
One fat melting 'body sculpting' treatment for ~ONLY~ $197 (regularly $500)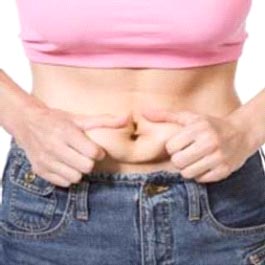 No Pain
No Surgery
No Downtime
No Dieting
No Exercise
---
(Lose 2" on Your First Visit or You Don't Pay!*)
Call: 816-252-0800
4014 A South Lynn Court Independence, Mo 64055
FDA Clinical trials showed an average subjects lost 3,5 inches in one 32 minute treatment with the Photonics Professional. *Guarantee offered to first treatment, new patients, on our full BodySculpt procedure only. If you don't lose 2" in combined measurements, your treatment is FREE.
---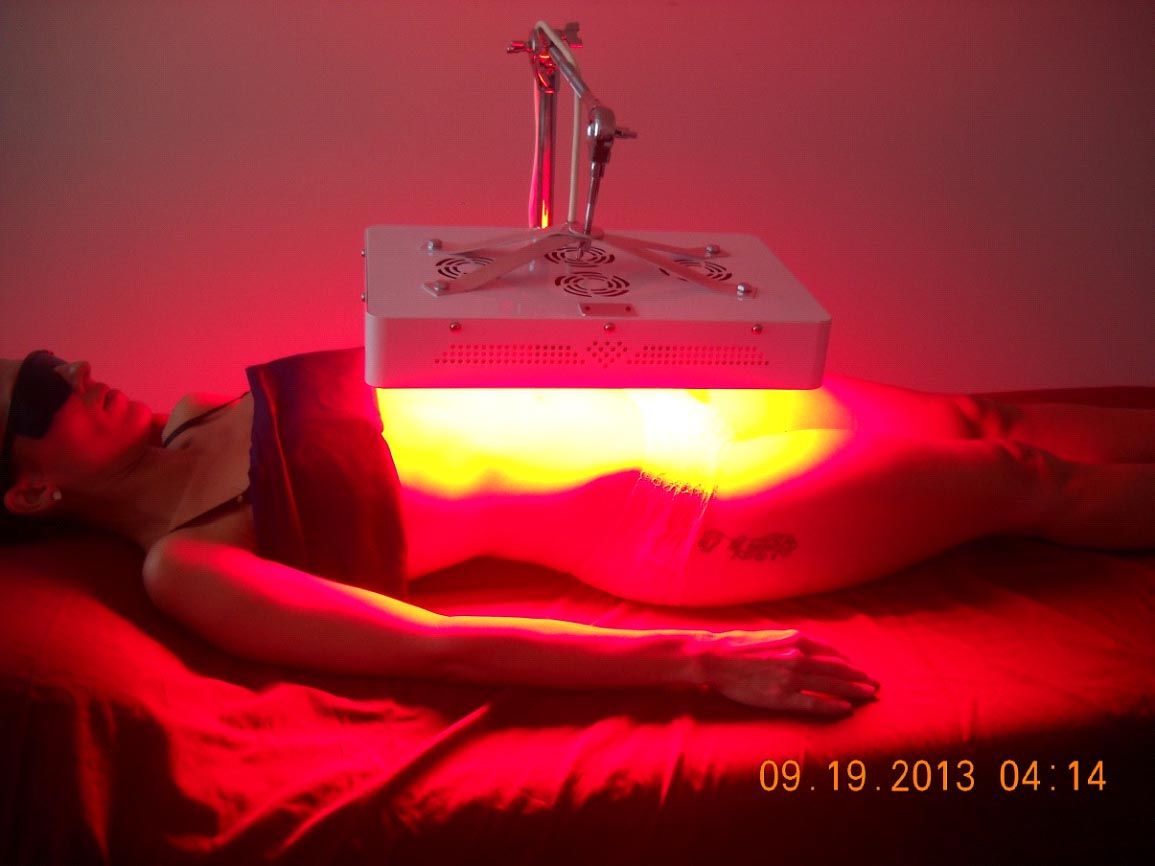 ​What were you goals at the beginning of the year? Have you met your goals? Are you moving in the right direction? Is it hard to stay on track?
Losing "stubborn fat" is hard and as you get older -- it just gets harder and harder. You might go to the gym five days a week, sweat on the treadmill for an hour, and see maybe a pound or two drop in a month. Is that really worth your time?
Or… imagine going to a medical facility, laying down, spending 35 minutes relaxing, then getting up and finding out you've lost two inches around your waist. Which do you prefer? What if you could keep doing that and losing more and more fat until you looked like you did years ago?
If you have any interest in this you should stop what you're doing and call the office for an appointment immediately. This new treatment device is now cleared by the FDA as the only noninvasive treatment for immediate fat removal without dieting, exercise, or pills.This device uses a special light therapy to trick your mitochondria (in your fat cells) to release their fat content.
If you eat better, drink plenty of water, stay away from sugars, and carbohydrates, this can lead to permanent fat loss without surgery. And that's the FDA saying it not me. Here's a heads up. If you have tried liposuction in the past - you know that when you "regain the weight" it goes to different places--making your body look distorted and then unfortunately, you're back to where you started, only worse. With this technology we don't destroy your fat cells. What we do is we simply drain the contents of the fat cells so you lose the inches and look good again.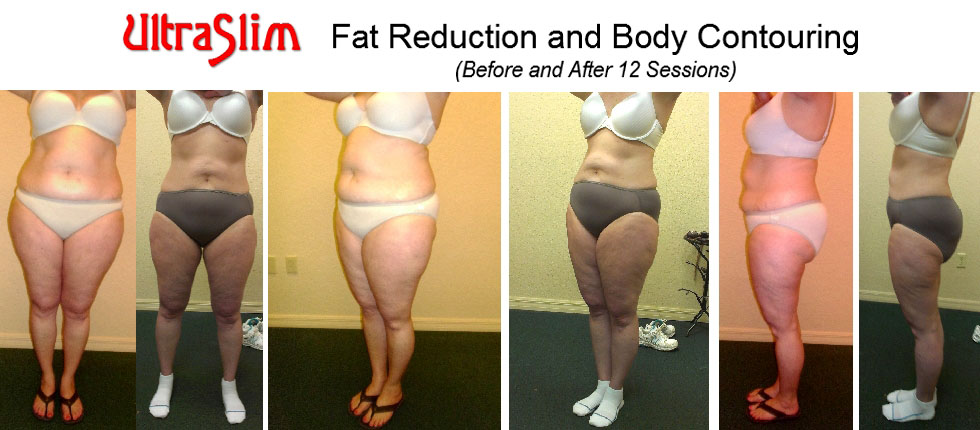 About UltraSlim
Each time we consume more calories than our body burns, our body stores those excess calories in our fat cells. Over time, we gain weight and lose our lean, youthful appearance.
To many, losing fat sounds easy, just eat less and exercise more. But for many reasons, it is more complicated and far easier said than done.
UltraSlim is a patented method of emptying the fat cells so that the body can void the unwanted fat cell contents. The process occurs with only 8 minutes exposure to a special type of light invented in 2011 by our founder, Terry J. Ward, M.H.A.
UltraSlim is painless and non-invasive, with no downtime and no known side-effects. UltraSlim is the only solution for immediate fat loss without dieting, exercise, drugs, or surgery.
UltraSlim has patent protection in 146 countries and is the only non-surgical fat reduction technology with comparable results. In the United State, all UltraSlim services are provided under physician supervision.
How does UltraSlim work?
Welcome to non-invasive body slimming! We use American-made, FDA-cleared red light systems to remove fat and reduce inches without invasive surgery. There are no needles, no incisions, and no recovery time.
Our patented technology is based on modulating a specific type of red light to trick the mitochondria in the nucleus of the fat cell into creating a transitory pore in the cell membrane, allowing the fatty acids and triglycerides to escape into the interstitial space.
The liberated fat cell contents are then drained by the lymphatic system and processed by the liver as part of the body's natural detoxification. The pore in the fat cell will close in about 48-72 hours and the liberated contents will be expelled in the patient's stool over the next few days.
UltraSlim operates at the cellular level and does not generate heat as part of the action mechanism, but is instead part of an extremely complex, cascading photochemical mechanism. We call this UltraSlim Cold Light®.
Completely non-invasive, red light technologies have never shown any recorded side effects and patients do not experience any discomfort during the treatments. As an added benefit, the modulated red light also delivers tighter and smoother skin by adding new collagen and elastin.